DocFinity®
Transform your organization's management of documents, records, business processes and more in a single, highly configurable, award-winning cloud solution.
Secure, Simplify and Speed Key Tasks
Enhance document management and business process requirements with self-service efficiency in a range of markets for accounts payable, accounts receivable, contract management, customer service, human resources, legal and IT system administration.
Capture
Scan, upload, import, store and index documents, audio, video and other content files with flexible, user-friendly search and retrieval.
Gateway
Make data or specific functions accessible for third-party users through intuitive gateways styled to match your company's brand.
Automate
Use drag-and-drop workflow design and digital routing to standardize movement of data to people and systems, while eliminating error-prone repetition.
Integrate
Connect related documents and data within business applications of all types, including Web Service APIs and Microsoft Office.
Track
Monitor real-time performance of processes, system health, activities and productivity to keep operations smooth and to prevent bottlenecks.
Secure
Limit security risks by controlling access to sensitive content and fully audit activity.
Our Unique SaaS Model
You can license the entire DocFinity suite with a SaaS subscription. The DocFinity Cloud software stack gives you access to all the core capabilities of the DocFinity system plus BPM/Workflow, Records Management, eForms, Dashboards and more to meet emerging needs.
Learn more about our SaaS and other deployment options.
Contact Us
Learn More or Schedule A Demo
Retain More Than 98% Of Clients Year After Year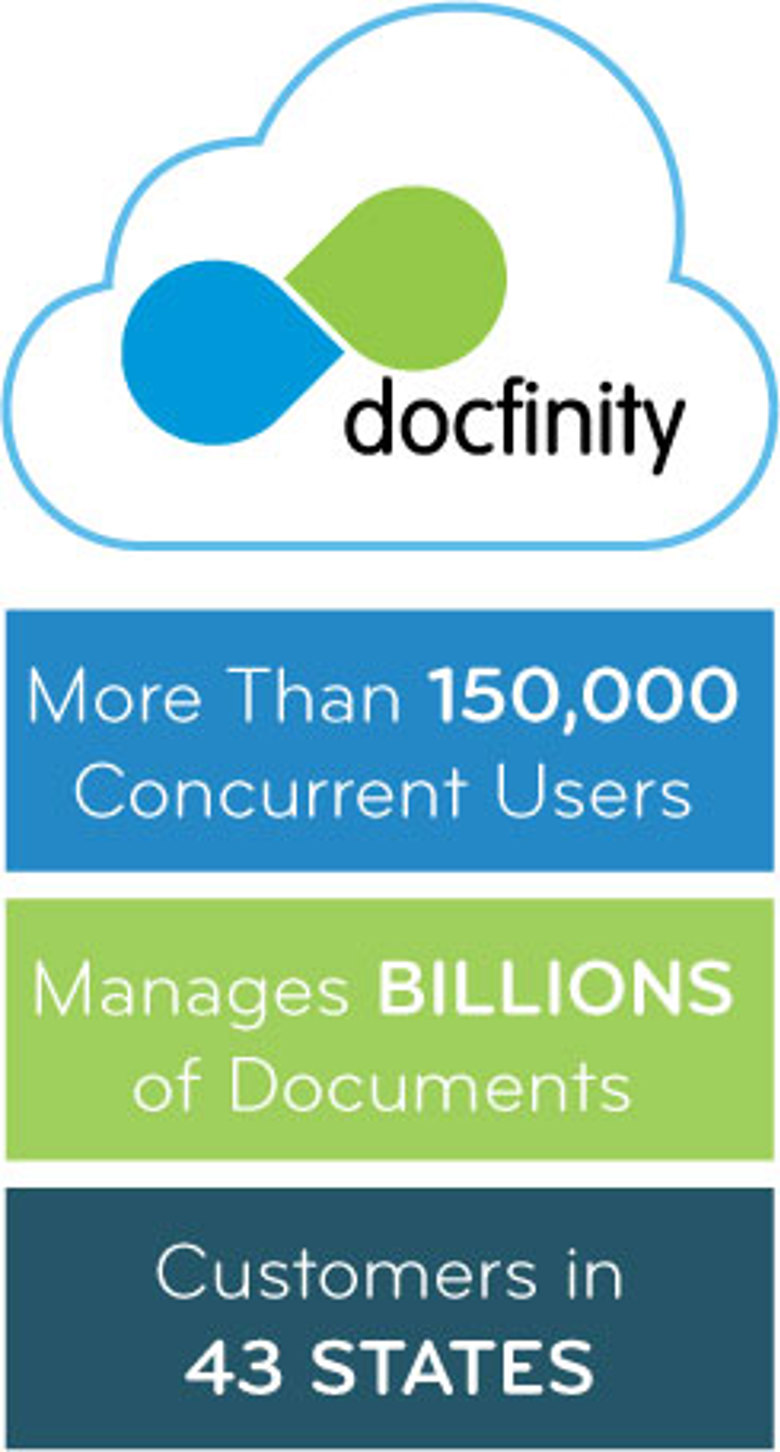 Contract Vehicles