Leadership
Companion Data Services brings a unique mix of world-class, experienced professionals to the healthcare information technology industry. Our successful and visionary Executive Leadership team enables clients and partners to benefit from innovative solutions.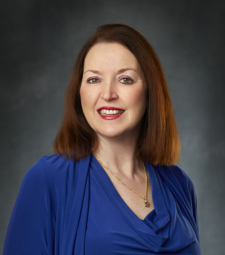 Lola Jordan
President
Bio
Lola Jordan brings more than 30 years of health care and information technology (IT) experience to bear on the solutions that CDS provides. Jordan brings a rare combination of having led large fiscal agent and Medicare carrier operations and a technology background that includes data center, infrastructure and print and knowledge of application development teams.
As a pioneer in health IT, Jordan brings insight and vision to the connectivity between health care information and technology through specialized business knowledge in hosting services, managed services, cloud business models, financial advantages, government programs, security, virtualization and z/Linux. Jordan adds a perspective that few can — how to work with and build relationships with organizations such as the Centers for Medicare and Medicaid Services and the Blue Cross and Blue Shield Association.
Jordan earned a Bachelor of Science in Computer Science from the California State University, Stanislaus.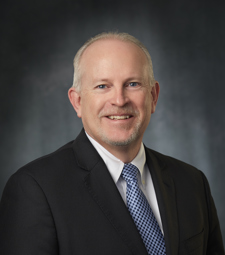 William F. (Fred) Rowell
Vice President
Chief Technology Officer
Bio
William Rowell aligns CDS' corporate technology vision with business strategy, providing strategic technology direction that recognizes a visionary application of products, services and process.
Rowell was instrumental in cultivating CDS' relationship with the Centers for Medicare and Medicaid Services (CMS) and CMS contract award. He provides decisive leadership to multi-functional teams and has had top secret clearance since 1991. He has served in many capacities in his 26 years with the organization, ranging from application development, system programming and capacity planning through executive management.
Rowell has a Bachelor of Science in Corporate Finance from the University of South Carolina, an associate degree in Computer Science and is working toward a master degree in Business Administration from the University of South Carolina.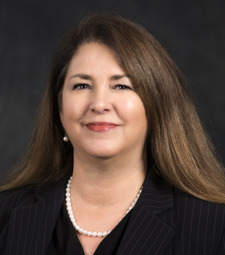 Suzanne R. Fuller
Vice President
Chief Solutions Officer
Bio
Suzanne Fuller oversees business development, sales and strategic partnerships across federal, commercial and state markets and solutions. Fuller has 25 years of experience leading business development, sales, marketing, product strategy and profit and loss operations within health plans, third-party administrators, health information technology vendors and consulting firms.
Fuller has held executive and senior director positions in global for profit organizations and technology startups and can rapidly identify the right strategy and solution to meet market and customer business need. Fuller is a licensed mental health counselor with national certifications in counseling, disability management, and rehabilitation counseling. Fuller's clinical and technology background has led to innovative solutions and organic growth in population health and clinical technology solutions.
Fuller has a Master of Science in Agency and Clinical Counseling with President's highest honors and a Bachelor of Science in Music Education from the University of South Alabama.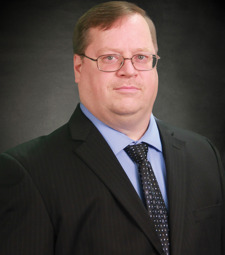 Lane Dundee
Vice President
Chief Financial Officer
Bio
Lane Dundee manages the company's finances including financial planning, risk management, financial reporting and audit management. His background spans 23 years of financial management, with 15 of those years within the technology and health care industry.
Dundee has held financial management positions in commercial health care and non-health care, federal business and has extensive background in finance as well as contract performance. Prior to joining CDS, Dundee worked with state and local agencies and held the role of chief financial officer.
Dundee has a Bachelor of Arts in Accounting from Buena Vista College in Storm Lake, Iowa, and passed the Certified Public Accountant exam.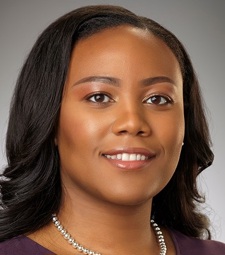 Taliah S. Jarvis
Vice President
Compliance & Privacy Officer
Bio
Taliah S. Jarvis has extensive experience in the healthcare and information technology industries. Jarvis manages the compliance and privacy program for the organization and oversees the Quality Management department responsible for conducting internal quality audits and the planning and management of external quality audits. Jarvis has supported our corporate organization for 19 years, through key roles in compliance, auditing, application development, technical design and leadership.
Jarvis has a Master of Business Administration and a Bachelor of Science in Computer Engineering from the University of South Carolina.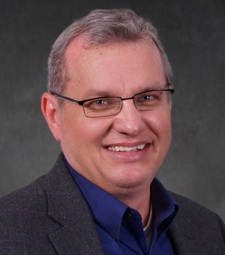 David Harper
Chief Information Security Officer/System Security Officer
Bio
David Harper is a security and compliance professional who focuses on the elegant design, provisioning, and execution of Information Security Programs that meet business requirements, contractual obligations, and legislative mandates.
David's professional background includes Fortune 500 firms as well as small to medium sized organizations. His experience with technical, administrative and physical risk management practice is broad and diverse.  Current key deliverables include the pragmatic, end-to-end, risk governance and certification of federal cloud hosting business services. In his role, he provides hands-on security/compliance operational oversight, technical competencies, and formal/informal leadership in support of strategic and tactical customer risk management provisioning.
David currently leads areas of governance, accreditation, and system compliance for the hosted enclaves maintained by CDS. CDS provides federal, state, and private infrastructure hosting and managed service solution within the healthcare space.
David has over 33 years of Infrastructure Operations experience, 15 years of Risk Management practice and maintains CISSP and CISM certifications. He is a 2001 graduate of Regis University, holding a Bachelor of Science in Computer Information Systems.