Managed Services
Leverage Companion Data Services' skilled workforce and decades of health care IT expertise within your IT operations. CDS can provide 24-hour monitoring and problem resolution as well as management of your IT portfolio and day-to-day services. Through this support, your team can improve IT operations, reduce related expenses and refocus resources on your core business strategies.
Disaster Recovery Planning
Establish, plan and test disaster recovery strategies and procedures based on your unique recovery point objectives and recovery time objectives.
Disaster Recovery as a Service (DRaaS)
Our disaster recovery (DR) capabilities meet today's health care data protection requirements such as HIPAA, FISMA and DIARMF. Our solutions and services include traditional, virtual and cloud provisions for all aspects of technology required for effective DR integration - from mainframe to distributed systems.
Mainframe as a Service (MaaS)
Migrate or phase out your mainframe applications at a predictable cost, while still managing the outcome. Our service provides operation and support of multiple mainframe platforms including hosting and storage. Your business will benefit from emerging technologies, flexible storage options, top-of-the-line security and experienced mainframe professionals.
Data Center as a Service (DCaaS)
Innovate and deploy your technology initiatives faster by modernizing your data center and IT. Through our Data Center as a Service solution, you can enhance your current capabilities and deploy new applications in an optimized data center environment. We own and operate two of the largest, top-tier health care data centers in the United States.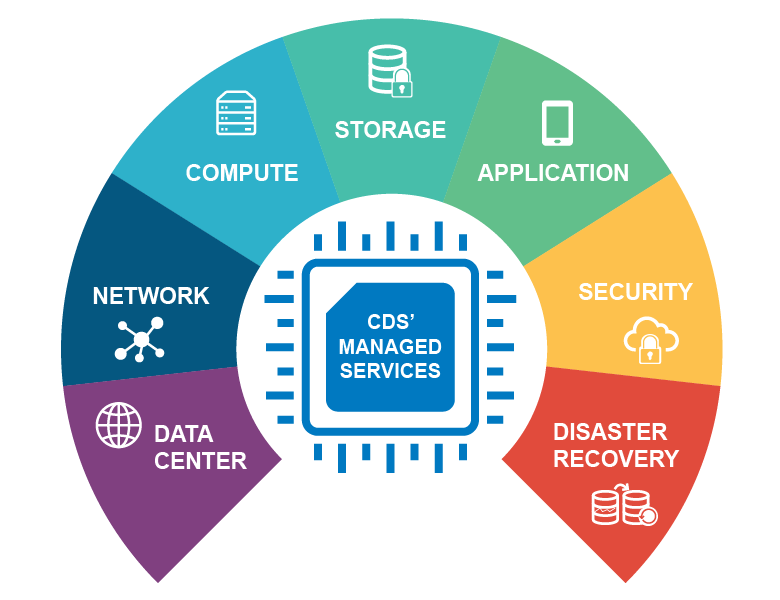 Managed Services That Let You Concentrate on Core Business
Quality Management
Create, incorporate, maintain and validate all documentation, procedures and standards.
Availability Management
Ensure availability of system resources, hardware and software applications and that infrastructure meets service-level requirements.
Performance Management
Monitor, measure, analyze and report system performance, fine-tune system software and hardware to meet service-level objectives and improve objectives to prevent service impact.
Batch Management
Plan and control production batch work such as administration and execution of job schedules, scheduling of resources and data and processing of transactions.
Resource Use Management
Monitor and report on use of processing resources per unit of work and identify resource violations or restrictions by type or excess. Coordinate with capacity and performance management to ensure service costs are not due to poor performance or resource abuse.
Incident Management
Identify, record, track and correct issues impacting service delivery, recognize recurring problems, address procedural issues and contain service impact.
System Software Management
Audit and manage software licenses to avoid service impacts, ensure compliance and vendor support requirements and software performance and accuracy.
Capacity and Configuration Management
Develop and maintain strategic plans to accommodate data center growth and changes in business requirements as well as capacity planning, benchmarking and reporting.
20 years of data center migration and application managed services experience.
Related